What is social media engagement?
It's time to let the people know you're ready for business. One of the most effective ways to do this is to create and build a social media presence. With social media, you can develop brand awareness, grow your business and make genuine connections with people who are interested in your product or service.
So what is social media engagement and how can you look at yours? By engagement we mean how many likes, comments and shares your posts are getting. These metrics could also be known in social media lingo as 'impressions'.
Different platforms use different terms. On Twitter, for example, to share something you 'Retweet'. On Instagram you 'Repost' and on Facebook you 'Share'. They're essentially the same but use different terminology.
It's important that you aim for good quality engagement, as this is proof that what you're doing is interesting to your audience. Over long periods of time, continuing to provide high quality content will help Facebook (or whatever else you're using) get a feel for your business. The site's algorithm will begin to recognise your posts as being more relevant and interesting to that particular audience and may begin recommending you for more related searches.
Another interesting point worth discussing is looking at who is engaging with your posts. If someone is constantly engaging with your posts it could suggest they're interested in your product or service and might need that extra nudge to turn them into a sale. Ultimately, the most likely reason you're doing this is to increase the visibility of your brand and create new leads for sales.
View Portfolio
Let's Talk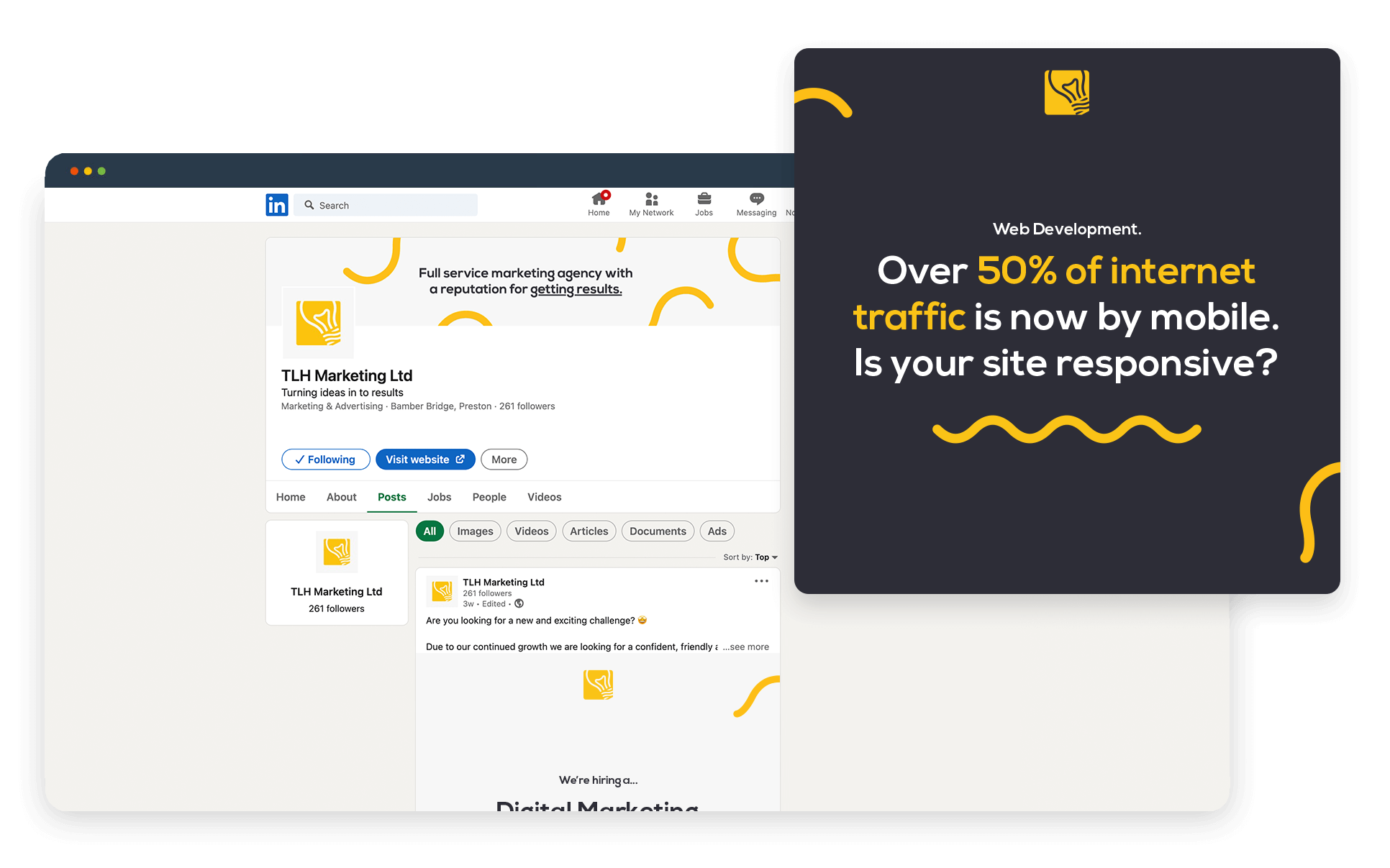 What about content? Your channel should have a good mixture of content, it shouldn't always be pushing sales and special offers! Think of your social media channel as a location for people to learn about you and your products or services. Your feed should be a mixture of information, your business' core values, what makes you different, competitions and relevant industry news.
Interact with your followers!
Social media engagement allows you to build and develop genuine relationships because you can reply to comments and start discussions with potential leads. This can generate and develop genuine relationships/interactions. Alongside interactions, responding can also provide potential customers with better, more personal customer service that's quicker than an email.