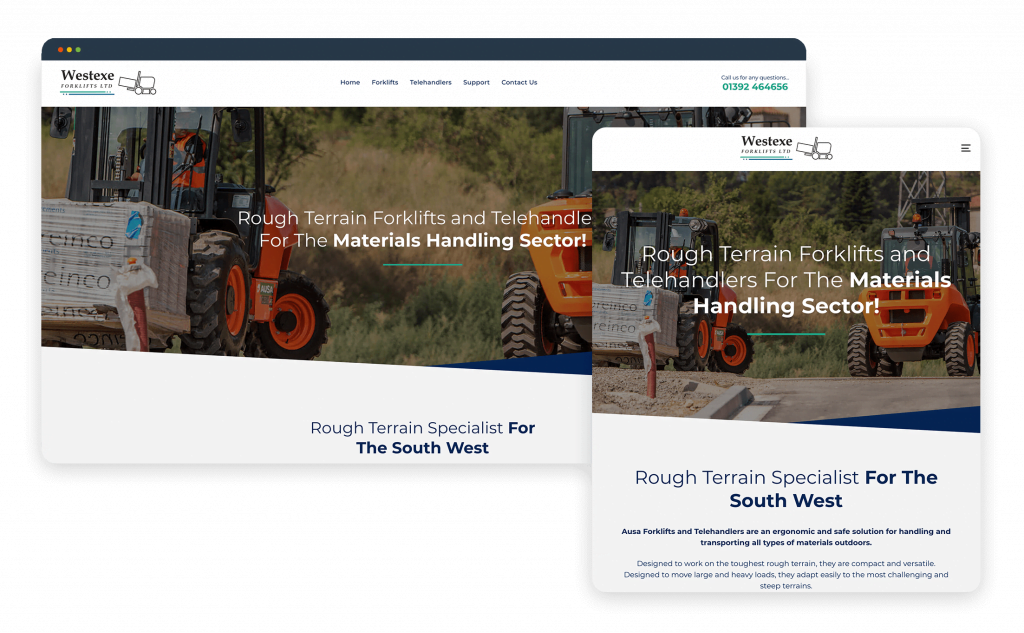 Westexe Ausa provide material handling solutions for forklifts and telehandlers on
rough terrain.
Westexe Ausa provides an ergonomic and safe solution for handling and transporting all types of materials outdoors on rough terrains.
Westexe are one of our longest partners having worked with us since 2012 on numerous projects, this being one of the latest! On this occasion, we produced a brochure website giving them a platform to sell their services and products for this section of the business.
Have a new project? Contact us now for your free consultation.
A brochure website that showcases
the many positives of the Westexe Ausa products.
Full service marketing agency with a reputation for
getting results.
If you have an upcoming project and you're looking for a long or short-term marketing partner to work with, contact us and see how we can help you today.
We don't bite, begin the most joyful marketing experience you've ever had by contacting us today.
Are you interested in how we could help your business? Pick up the phone, drop us an email or scribble us a letter, however you want to do it, we can't wait to talk with you!
Alternatively, you can fill out the form here and we'll give you a call back regarding your enquiry – talk soon!
Download eBrochure