How to increase social media engagement
Most social media platforms now show your analytics, which is the amount of engagement you're getting on your posts. It's important to keep a record of your engagement to be able to compare it to competitors and use it as reference for business development and reflection.
Using the analytics for business development will enable you to start setting realistic goals for the future of your business. It's important to consider a few things when setting goals like: Who is your target audience? What you'd like them to do when they've seen your content i.e. 'contact us', 'share', 'like' etc. How will you measure your success?
It's important to note that every social media platform has different algorithms e.g. Twitter favours retweets whereas Instagram favours saves and comments.
The next step is getting to know your audience – this is key when aiming to reach your target audience. You need to know what they're into in terms of what platforms they use the most, what accounts they follow, their interests, what posts they typically engage with and how they communicate i.e. comments, emojis, GIFs etc.
The next action is to write content that is going to grab their attention. You don't want all your content to be self-centred and promotion-heavy so it's important to write content that you know your audience will interact with. It may be worth adding questions/polls to your posts to increase the chance of engagement and start up a discussion.
View Portfolio
Let's Talk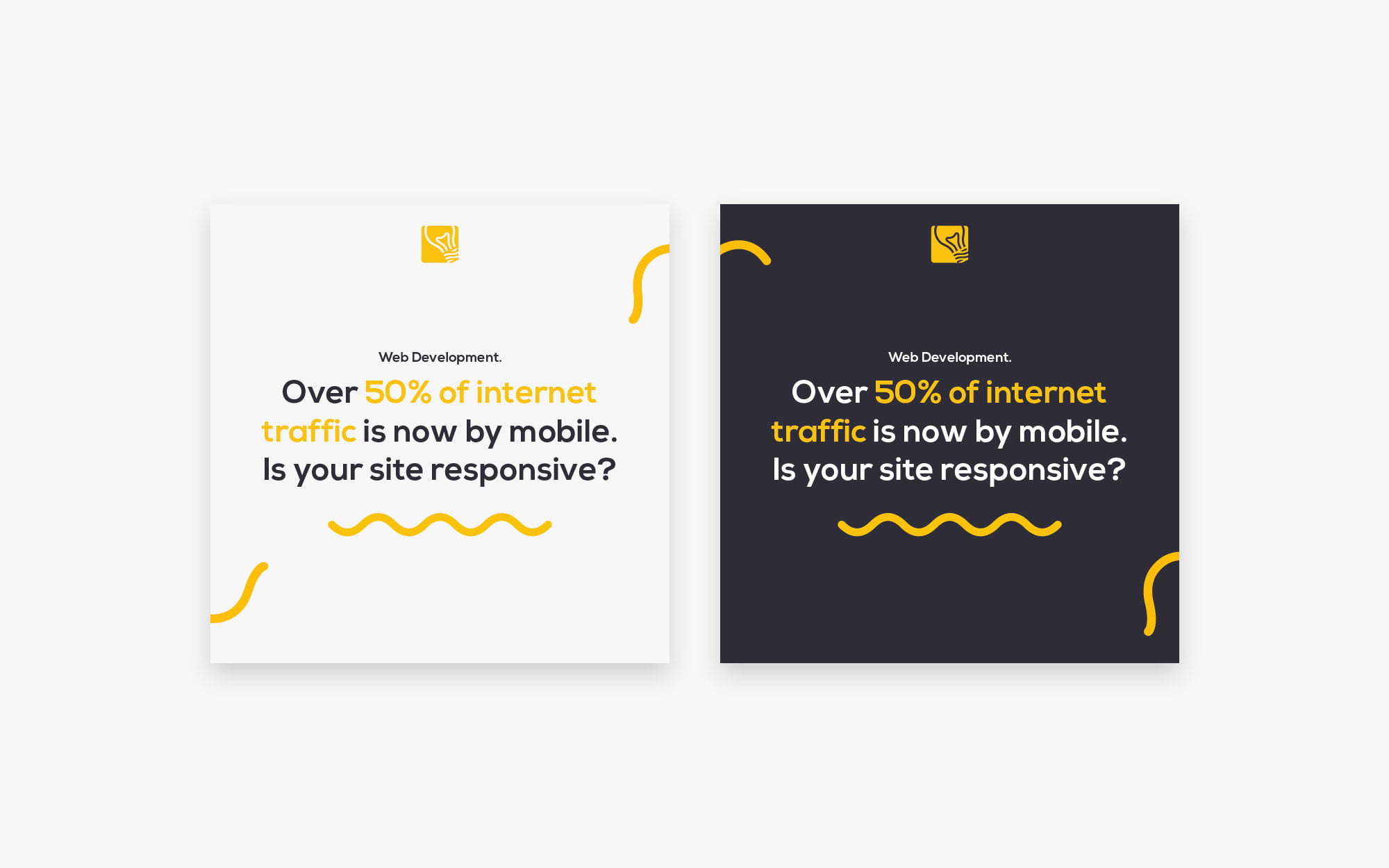 It should be your aim to create content that is very engaging and eye-catching. Whilst there is a massive amount of people who use social media, it doesn't guarantee that every single one of them will see and interact with your posts.
When you are trying to grow your business it's important that you don't sit and wait around for people to come to you – try dedicating time every week to find new users to interact with. Find other social media users who are using the same hashtags as you and engage with their posts by commenting something nice.
You could also interact with companies whose values/ethos you really agree with. These ideas show that your brand cares about creating and maintaining good relationships with potential customers and other brands; this could lead to very exciting business opportunities in the future.
When you do start to receive genuine engagement take the time to thank those that are commenting and sharing your posts. Make sure you are responding to these engagements within 24 hours. You don't need to monitor your social media 24/7, but it's important you keep a regular check on it so people know you're active and interested.
Once you have put all these steps into place you must set up monitoring and analytics. Without these, there isn't a way to monitor and manage your marketing strategies and how effective your posts are.
When going through your analytics it's important to take note of which posts are getting the most engagement, which posts get the best type of engagement, which posts don't do very well and if there are any social media platforms where your posts have consistently low engagement. From this information you can make tweaks to your marketing strategy if necessary.